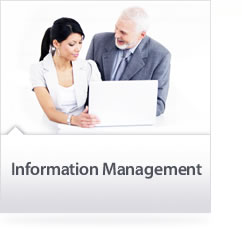 Information Management focuses on the development of software products and services for Public Institutes, Educational Institutions and Libraries & Archives; assuming information as a strategic resource participating directly in the institutions organization and functioning.
Information Management solutions main objective is to overcome the challenges in the competitive context of organizations, as a strategy to improve management processes - reducing costs and increasing the satisfaction of internal and external users.
Mind aims innovation by developing products that meet the growing needs of Information Management, offering highly specialized and integrated solutions, adapted to the specifics of each Client.
---